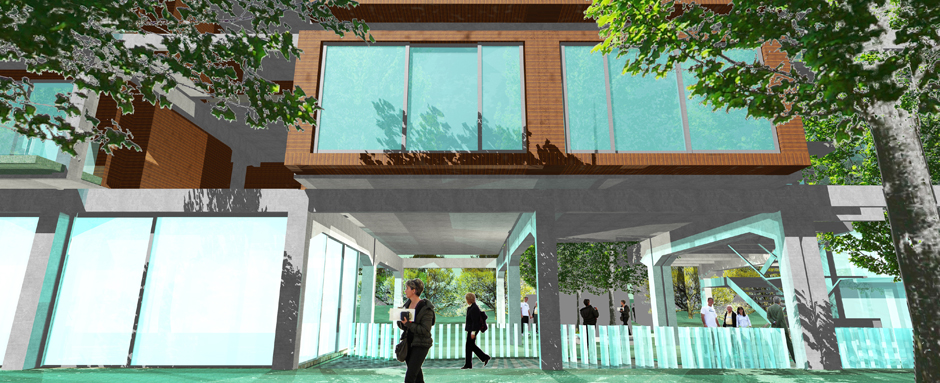 PLACE: Italy, Turin, Corso Novara, via Perugia, via Padova
TYPOLOGY: renewal of building
FUNCTION: residential units, service sector
SURFACES: 15.000 square metres
PROJECT START: 2011
COMMETTEE: Private
Project for the conversion of a factory built in the '30s into offices, departement stores, service companies and living units. The project preserves the structure in concrete colums and beams while inserting the living spaces made of wood steel and glass into the exhisting structural grid. The demolition of parts of the floors, the clearing of the inner courtyard allow the creation of a large inner garden (6,000 Sqm), while the pedestrian street which is just in front becomes its natural extension. On the ground floor the old volumes host businesses, the upper floors are designed as a "village" along a winding walkway and on the top floor the housing units in duplex have private gardens.
The project aims at minimizing the impact on the environment by using natural and recycable materials and achieving high energy performance through solar screenig, photovoltaic and thermal energy.